NEW LED message bar with scrolling display for vehicles,LED message board, LED display screen, LED message lightbar

Key Specifications/Special Features:
Description:
Message on LED screen can be programmable by keyboard and computer, you may edit and adjust the screen freely by software, Service propaganda in finances, post offices, telecom, commerce, hospitals, sports stadiumsPolicies and decrees issued from government organizations ;Instructions, guidance and information issuance in airports and railways;Aluminum housing, Extraoridinary anti-vibrate performance of compact structure;Good water proof and Excellent sealing housing make it can work in the severe weather;Easy operated by the control kit.12 /24 Volt, Size 39" L x 7.3"W x 1.7" H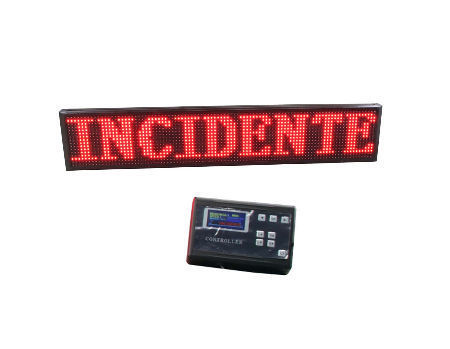 The Main Capability Parameter
1.1. The rated work voltage: DC12V/24V
1.2. The length of the light: 996mm.
1.3. The environment temperature: -40 ℃~ +50 ℃.
1.4. Waste currant: <2A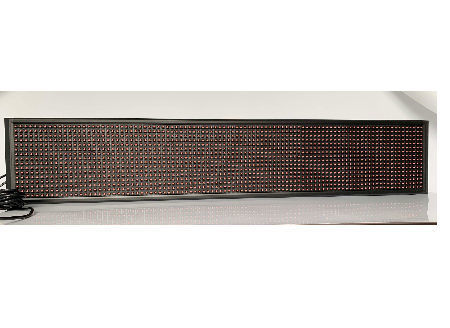 Software Operation
Connect the controller with the connector, then open the software.

Serial number setting:should be opposed to using the computer's hardware communication port,
Procedure: "My Computer"→"character"→Hardware
"→"Device Administrators"→"Port"→"The communication port finds which is CH341",for example:The communication port is Com3,Serial port number also will be Com3
Edit entry
Click Entry **, Choice which one you want to edit,and do it in turn, Edit text at"EDIT"box,click"FONT" to modify the text size, When you're done, click"INPUT"
Screen Adjustment
You can use "LEFT UP RIGHT DOWN" to adjust the top, bottom, LEFT and RIGHT To complete one screen of content, this screen can enter 4 screens for each item, a total of 99 entries can be saved.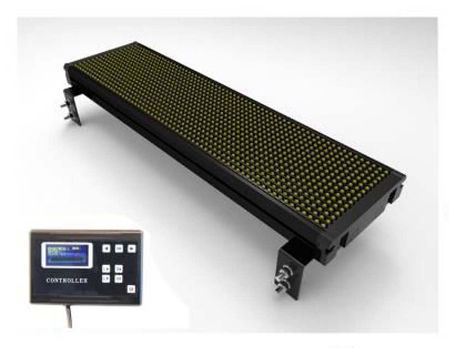 MODE SELECTION:
choice"SINGLE SCREEN","
"DOUBLESCREEN"
"MOVING"
After all editing tasks have been completed,Click"OK" to save Principal entry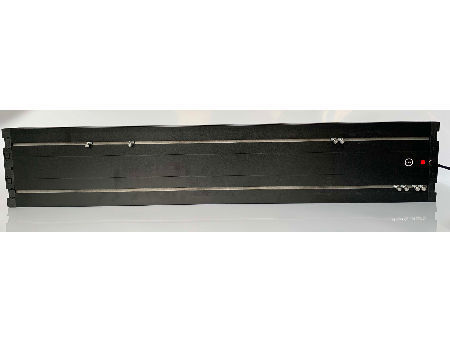 Installation and wiring
1. Fix the matrix display on the appropriate place
2. .Plug the one side of the connect wire to the jack that on the back of the LED display, and tighten the two screws.
3. The another side of the connect wire connect to the controller.
4. Connect the power supply wire to the DC12V battery(voltage 24V display must go with DC24V Battery), black wire connect to "-", red to "+"
5. .After checking, then turn on the power supply switch that on the controller.
Full sets include installation bracket, Stainless steel screws to make it more durable and fastness.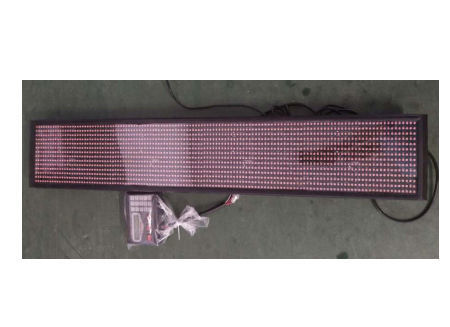 Have you had a crush? Get in touch with our customer group by email sales@koren.cn or wechat: +86 577 18968705678
Shipping Information:
FOB Port:Ningbo

Lead Time:8 - 12 days

HTS Code:8512.20.90 00

Dimensions per Unit:39 × 7.3 × 1.7 Inches

Weight per Unit:5.8 Kilograms

Units per Export Carton:1

Export Carton Dimensions L/W/H:39 × 7.3 × 1.7 Inches

Export Carton Weight:6.76 Kilograms