High power LEDs super thin fully Aluminum dome lightbar,LED lightbar for police car
Key Specifications/Special Features:
LIN6 LEDs in every module Front and Rear ,high brightness and comes with rugged UV-resistanceAluminum dome with polycarbonate lens around,red/blue/amber/clear lens availableLow Profile Design, Aluminum top with PC lens around15 Or More Flash PatternSelf contained internal flasherLED Take down and alley lights W/ Steady burn or FlashingBuilt in arrow stick in rear Color (Amber, Red, Blue, or Red/Blue)15 foot cable, simple or multi-function Switch box for choiceFully encapsulated weather proof housingUniversal Mounting Brackets IncludedDual layered aluminum housing materials adopted for all hard parts of this lamp make this productwear-resistant, anti-corrosive, weatherproof, durable, and sleek.It comes with or without 100W speaker at bottom;LED color: red,blue,amber,white or green available;12 Volt/24Volt available;Available Size:length: 17"; 27",37",47",57"; width:10.2" ; Height: 1.7"

the heavy duty metal structure to Make the whole lightbar more durable, covers can be in silvery or painting black,

Now 3W LED reflector make it more brightness. Metal base for better heat dissipation and stability.
exquisite appearance end cap design with good water proof.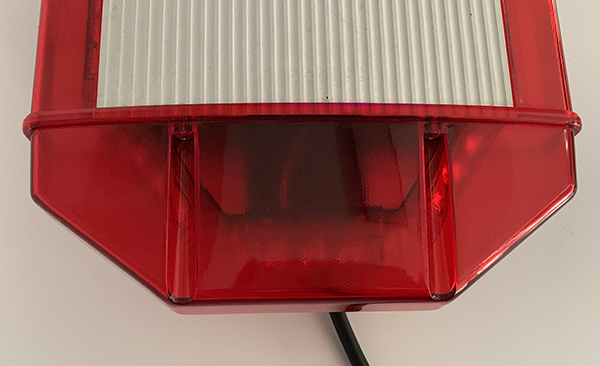 The Speaker can be at bottom or inside of the lightbar at middle.